COVID-19: Hearing Aid Batteries and Public Libraries Support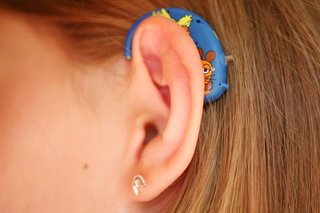 The following information relates to provisions for those who collect hearing aid batteries from public libraries as many have closed due to COVID-19 measures.  
In some places, libraries are being used as the venues for Community Hubs, so batteries are being distributed as part of an overall package of support from these venues.  In most cases, libraries are looking for the NHS audiology departments to assist.
The Scottish Library and Information Council (SLIC) has confirmed that although the distribution process for hearing aid differs between local authorities, SLIC have assured the Scottish Government that all public libraries in Scotland have a record of who collects batteries from them, and are contacting people to make them aware of what alternative arrangement are in place for them.  The new arrangements consist of contacting their Health Board, arranging collection from a community hub, or arranging delivery of the batteries along with their food supplies.  In all cases, a supply of batteries is being issued so that people have enough to see them through the lockdown period.
Many library services have also published information about hearing aid battery collection on their website and on social media – and some local authorities are distributing a hearing aid leaflet with each battery and are including the number of a local Health Board audiology officer that should be contacted. 
SLIC have also published a Signposting Resources page to support libraries during this time as they develop community services remotely: https://scottishlibraries.org/staff-development/digital-resources-for-libraries/ It includes a number of digital resources, including for those who are isolated and vulnerable.